"Fusion" Adult Art Class Exhibition
On Friday 5th April and Saturday 6th April we are celebrating the artwork of my "Fusion" art class with an exhibition at FaMAS Gallery, Falcon Mill, Bolton. On Friday evening the superb Chris Rogan will be providing the live music..check out his work here http://www.chris-rogan.com/Chris_Rogan/Welcome.html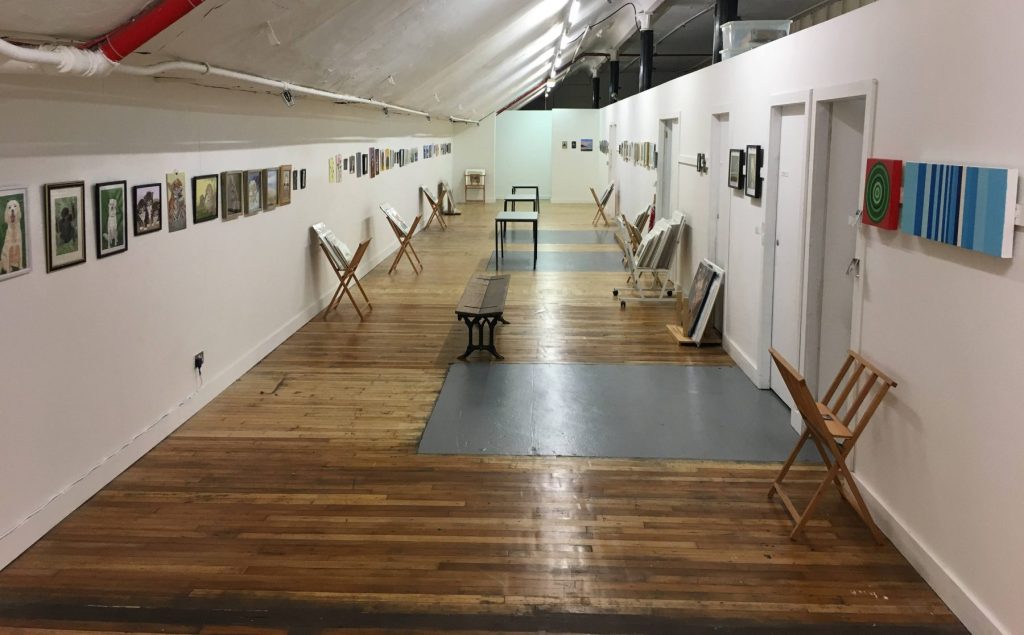 There are three more paintings yet to be hung in this show…Thursday morning's class could be BUSY one!
Last July we were delighted to receive funding from the National Lottery Community Fund to enable a Community Art Project to proceed. The "Fusion" art class meets every Thursday morning at 10am for a two hour painting, printmaking or drawing experience. The people who attend have had very little experience in painting prior to coming to the classes but their enthusiasm to develop new skills has led to improved self-esteem and confidence and some outstanding work! The utterance, "Oh, I can't draw," is almost never heard now..but it was not always so.
The group are incredibly supportive of each other and even though the artwork is taken very seriously there's often good humoured banter between class members. Everyone has been brave enough to take risks with their work and to try out new techniques with all members of the group developing their own personal style.
As part of cross-generational work we visited Moorgate Primary school to provide a printmaking workshop to Year 6. This time we introduced the pupils to "dry-point", an intaglio printmaking technique similar to etching but without the acid..it is not a good idea to take nitric acid into a primary school! The pupils were brilliant and the results were fantastic! Please see my blog about the workshop https://petemarshart.co.uk/other/other-printmaking/art-workshop-at-moorgate-primary-school/
Huge thanks to the National Lottery Community Fund for helping to make this all happen….