Cycling and Art in Derbyshire
Fresh work now at Leabrooks Arts Complex including cycling mono-prints: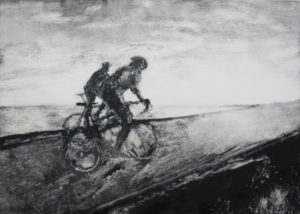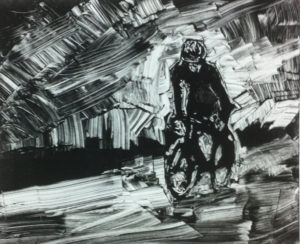 Both these original prints are inspired by the "joys" of climbing! "The Climb" was in many ways inspired by a ride my friend Glynn and I were on towards late afternoon one summer. We were climbing a hill, admiring the view and our efforts had largely gone unnoticed until we were almost at the summit! We were so captivated by the low evening sun and the quality of light across the landscape that we had climbed the hill almost without noticing the effort. "Tough" is an attempt to express the grit and determination needed when forced out of the saddle by the tough riding conditions. Both works are mono-prints and framed….contact John at Leabrooks Arts Complex for further details https://leabrooks-arts-complex.business.site/
Also delivered are these oil paintings…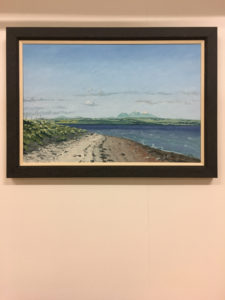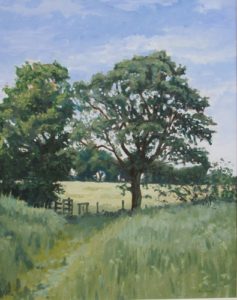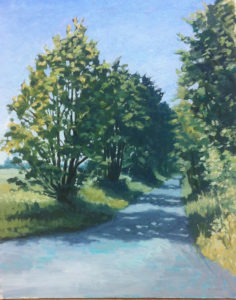 …inspired by a landscape trip to Scotland and two landscapes that I first discovered on one of my cycle rides. My friend and fellow artist, Nigel Leighton calls these particular roads his "French lanes". During a number of rides I  vowed to return with my easel and paints…sometimes on my touring bike and at other times in my car. Nigel's French lanes are particularly beautiful at this time of year.