Smithills Christmas Market 2021 art raffle
Organisers, stall holders and visitors braved terrible weather conditions at The Smithills Christmas Market earlier today (Saturday 4th December 2021). A range of stalls were raising funds for local charity, Urban Outreach. Huge, HUGE thanks to everyone who bought a raffle ticket…you have raised £135 for Urban Outreach!
I was raffling a £200 voucher redeemable against my artwork. The winning ticket is..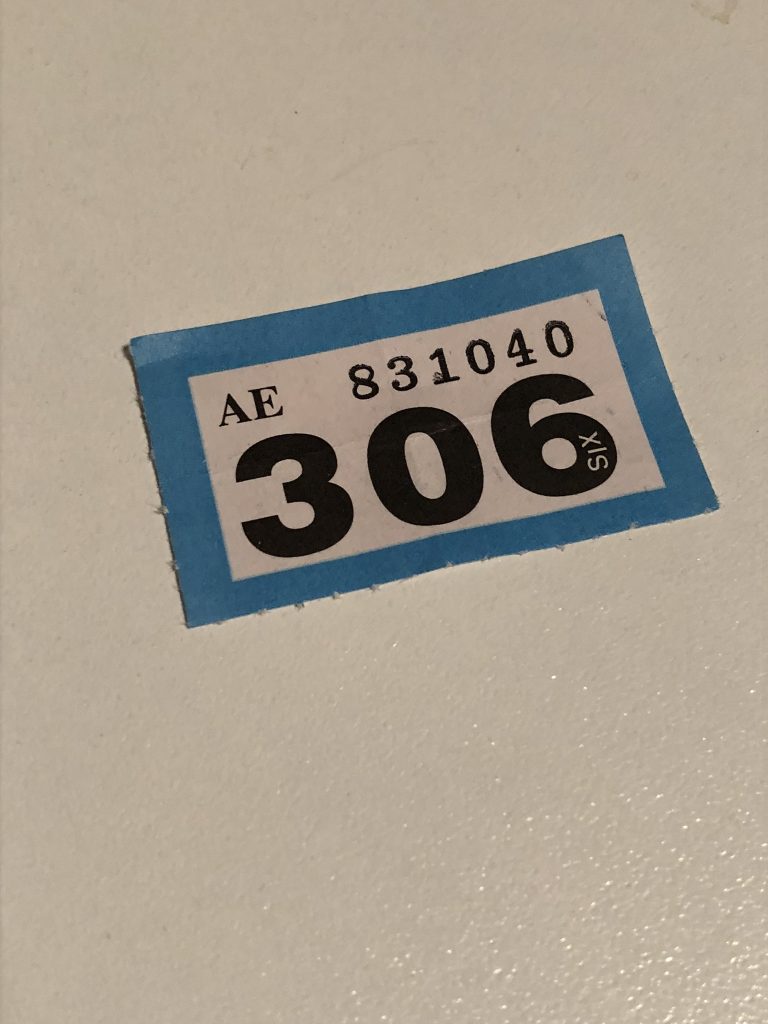 ..and the winning ticket holder is Richard Platt! Richard has arranged to visit my studio in the New Year to make his selection.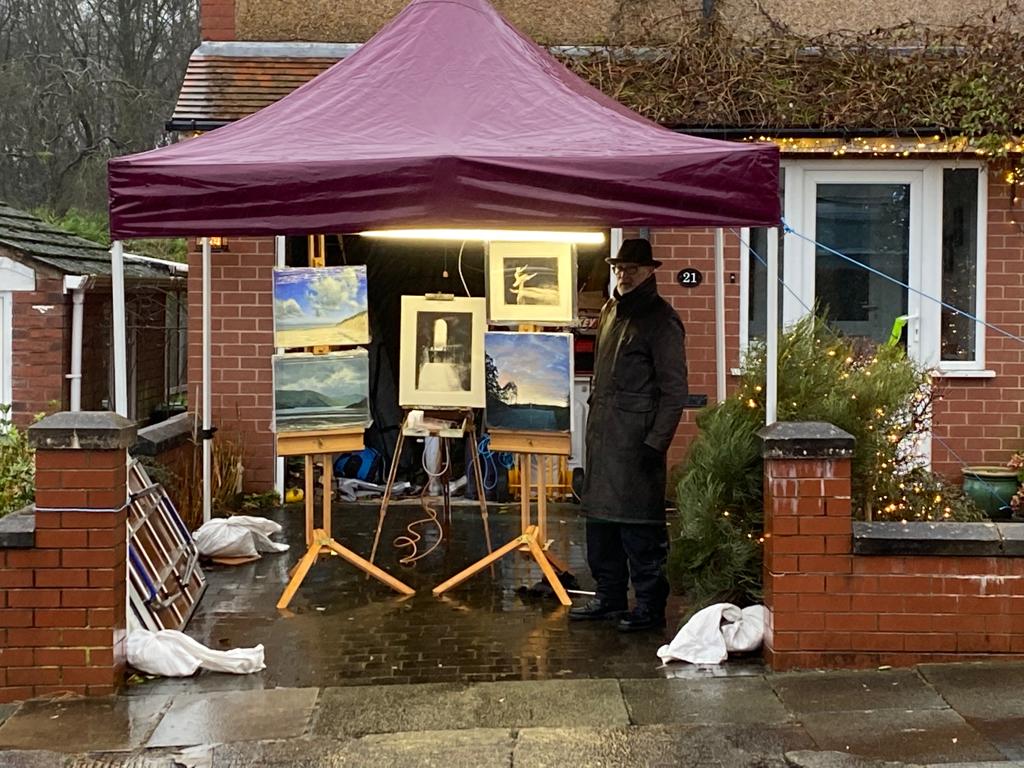 It was a VERY wet and windy day! The first gazebo that we tried to erect for my "pop-up" was destroyed by a sudden gust of wind which deformed the aluminium frame! A more robust gazebo was later erected complete with guy ropes and sand bags to resist the blustery conditions!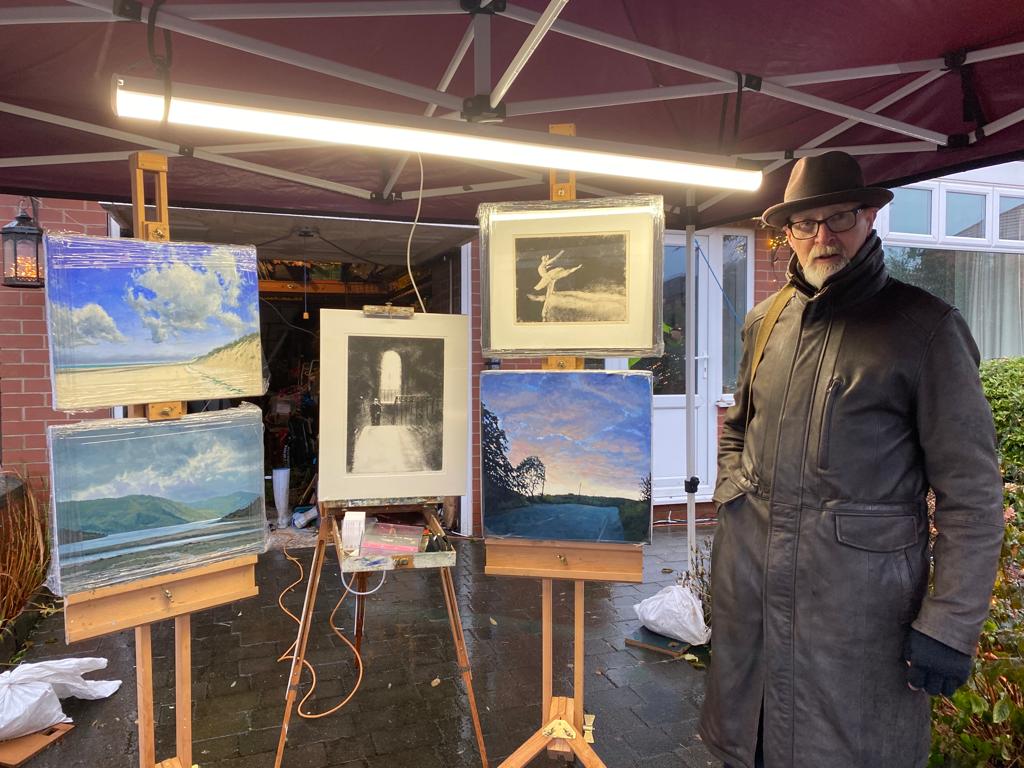 My stall on Redcar Road with a pop-up exhibition of a few selected paintings and original prints.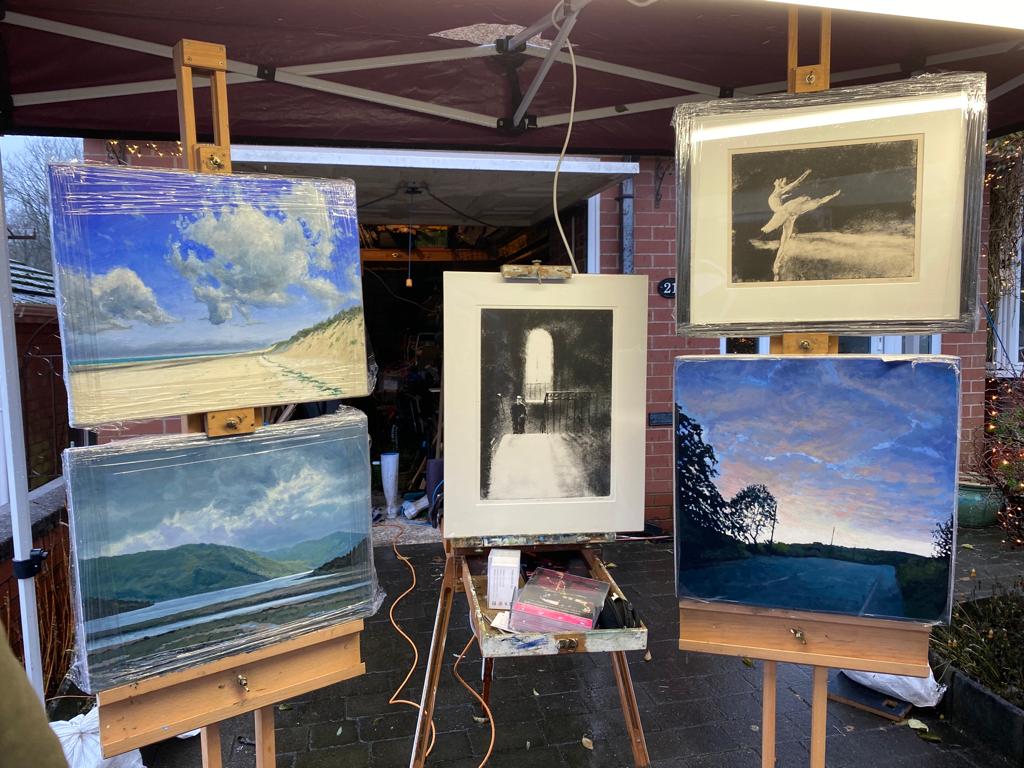 Paintings inspired by Formby, Scotland and Smithills along with mono-prints inspired by a figure climbing a staircase and Celine Gittens in Swan Lake at the Lowry Theatre.