Muse, Slash, Alter Bridge and Soundgarden at Newcastle!?
Many years ago I worked as Stage Crew on numerous gigs at venues across the country…but last Tuesday (21st March 2017) it was more like being part of the Road Crew. I had a 500 mile tour of my own delivering Muse, Slash, Alter Bridge, Soundgarden, Chameleons Vox, Mick Ralphs Blues Band and Virgil and The Accelerators inspired original prints to two "venues" in Newcastle upon Tyne.
My first "get-in" was at The Biscuit Factory Contemporary Art Gallery where the following original artwork inspired by live performances from various bands will be available. Please see link for Gallery details:  http://www.thebiscuitfactory.com/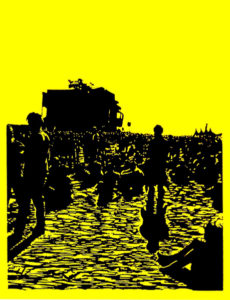 "Worhippers At The Temple Of Rock (version 2)" lino-cut inspired by Soundgarden at Download.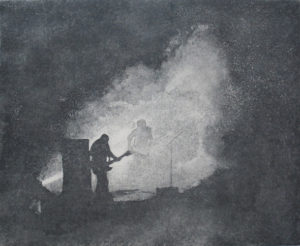 "At The Ritz" etching inspired by Chameleons Vox.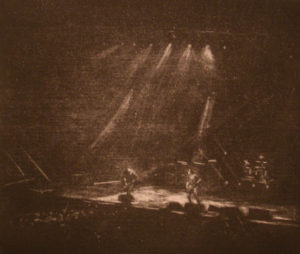 "Live On Stage" etching inspired by Alter Bridge.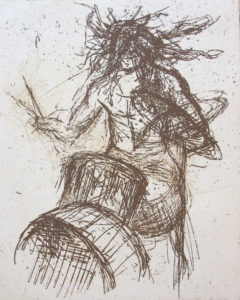 "Drummer" etching inspired by Gabrial McMahon from Virgil And The Accelerators.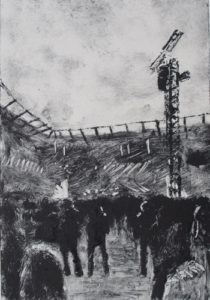 "Muse At The Etihad" mono-print inspired by Muse.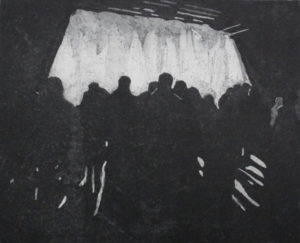 "Stage Lights No.2" etching inspired by The Mick Ralphs Blues Band.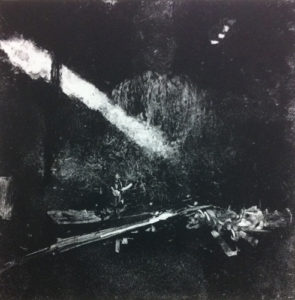 "Slash No.3" mono-print inspired by Slash featuring Myles Kennedy and The Conspirators.
The next delivery was to a client and massive Chameleons Vox fan….to drop off a lino cut of Mark Burgess….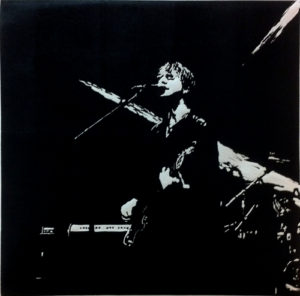 "Mark Burgess" lino-cut inspired by Chameleons Vox.