Beware the bog in Windermere….
G1Art Gallery in Windermere was one of four drop off points for me last Tuesday (21.03.17) as I travelled from Greater Manchester via Cumbria and Newcastle upon Tyne towards St.Abbs in Scotland.
"Beware The Bog" was painted following a walk across moorland on a bright sunny day. The black morass on top of the moors reflected the ultramarine blues skies above. It seemed so strange that such black puddles could reflect the rich blue sky so vividly. One puddle in particular formed a cross shape amidst this lonely and potentially threatening landscape. I have visited this moor on numerous occasions and sometimes the wet boggy peat provides scant support for one's weight and I have disappeared up to my knees! On other occasions the grasses have been so dry that I have considered my most likely escape route should they set alight. These moors can be intimidating places rain or shine!
Here are the works now available at G1Art Gallery..contact details: http://www.g1art.com/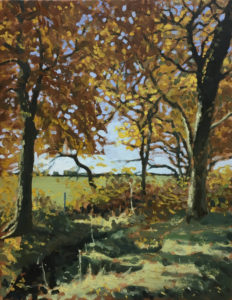 "Beware The Bog"                                              "Autumn Walk"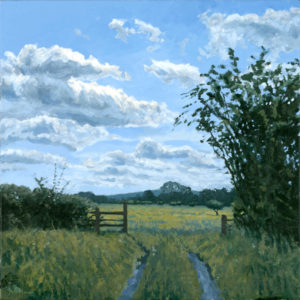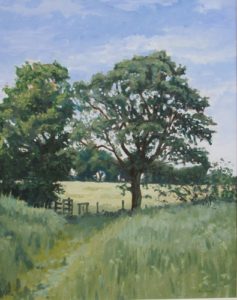 "Gateway To Meadow"                                     "Bridge To Summer No.2"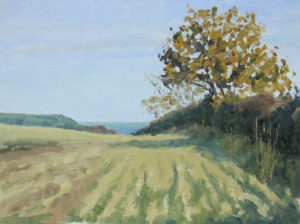 "Autumn Towards The Sea No.1"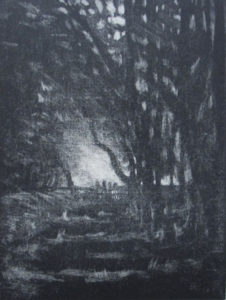 "If You Go Down To The Woods Today.." etching

"Quiet Waters" etching