Ten Years After-seven months later
Back in August 2017 I was "Artist-in-Residence" at The Great British Rhythm & Blues Festival in Colne, Lancashire in England. This involved attending as many performances as possible to sketch the bands live, take photographs, commit all manner of things to memory and of course to drink in the atmosphere. Following a series of trace mono-prints based on my sketchbook drawings I started a series of paintings form the festival. The paintings were begun in the chronological order in which the bands appeared…some were even finished in this order but not all. Earlier today I completed the painting of the closing act, Ten Years After. It has taken me a couple weeks short of seven months to complete fourteen paintings from the festival. Here they all are in the order that the bands appeared:
Below are two close-up details from "Ten Years After @ TGBR&BF '17"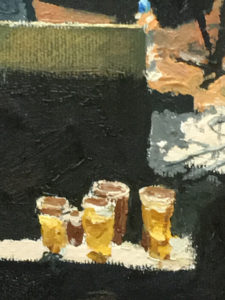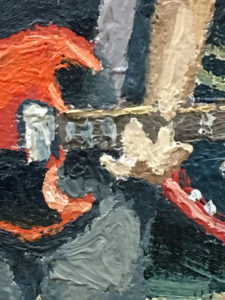 The full painting which is also the final painting from the 2017 festival..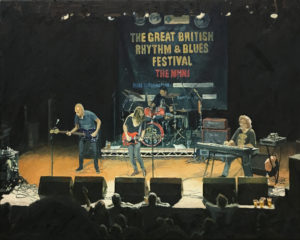 Further details at https://petemarshart.co.uk/painting/ten-years-after-tgbrbf-17/