Signed by Francis Rossi in memory of Steve Bradshaw
This framed limited edition print, signed by Francis Rossi is to be auctioned to raise funds for Bolton Hospice in remembrance of Steve Bradshaw. See poster below for details.
The story is as follows:
Steve Bradshaw, John Cullen, Ian Parkinson and I attended the Status Quo "Frantic Four" gig at Manchester Apollo in April 2014. I subsequently produced three paintings and a lino cut over the following months inspired by Status Quo and support act Wilko Johnson. Steve Bradshaw, a professional photographer, was interested in the development of the paintings, especially "Good Time Boys", the one inspired by Quo.
Tragically, in the summer of 2015 Steve was diagnosed with a terminal brain tumour and spent January to March 2016 in Bolton Hospice. John Cullen visited my studio to photograph a print of "Good Time Boys" to show Steve. It struck me that I should give Steve a print and John generously offered to have it framed.
Following Steve's death, John suggested that we should try to get the print signed by Francis Rossi and then auction it to raise funds for Bolton Hospice. Francis Rossi graciously agreed to sign the print which John and I collected from the stage door at Manchester Arena. For various reasons it has taken us a little while to get to this stage but at last the print, a high resolution scan of the original oil on canvas, printed onto archival Hahnemuhle paper and professionally framed is offered for auction. I am delighted that The Biscuit Factory has agreed to exhibit the work for the duration of the auction 17th June to 27th June 2021. The Biscuit Factory is the largest independent art gallery in the UK.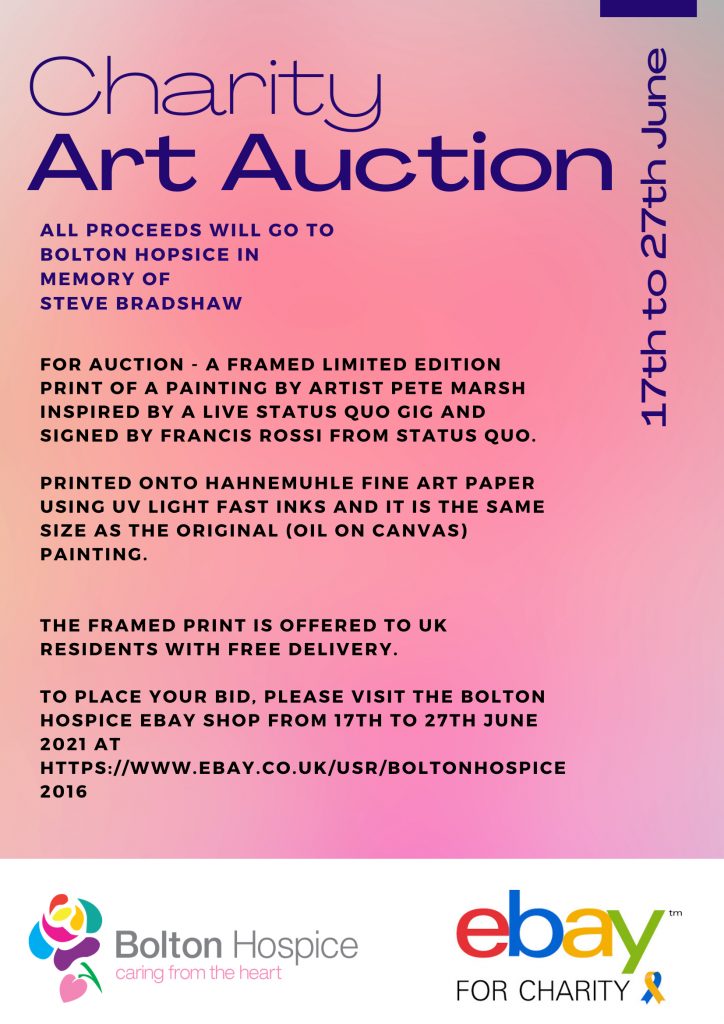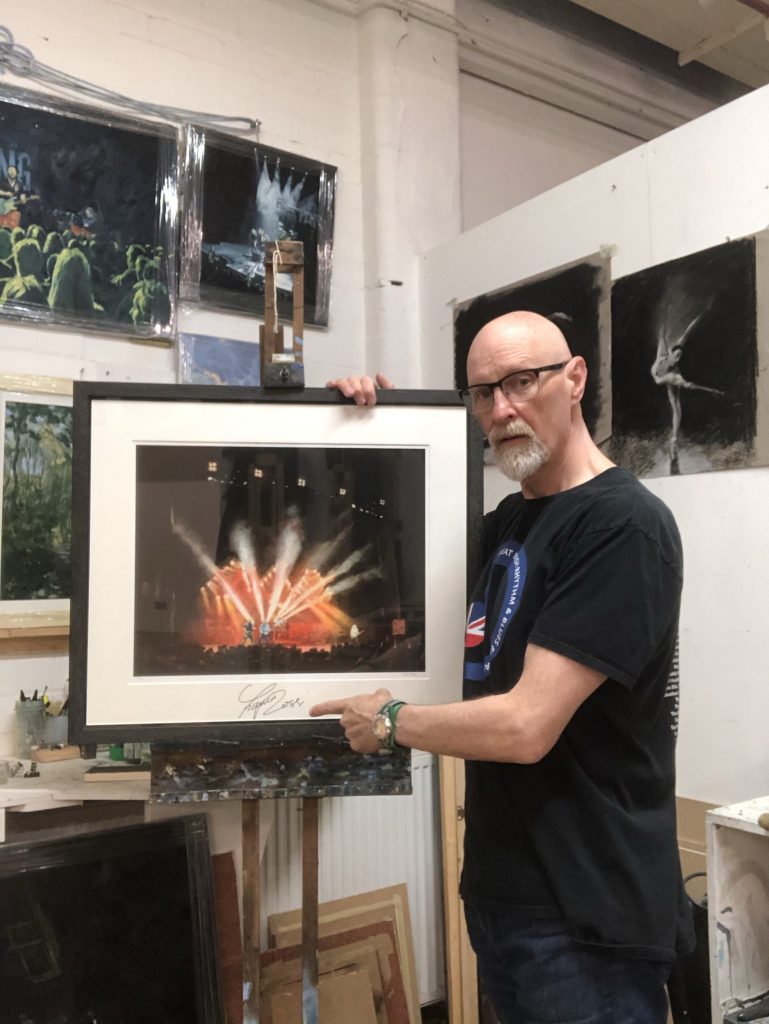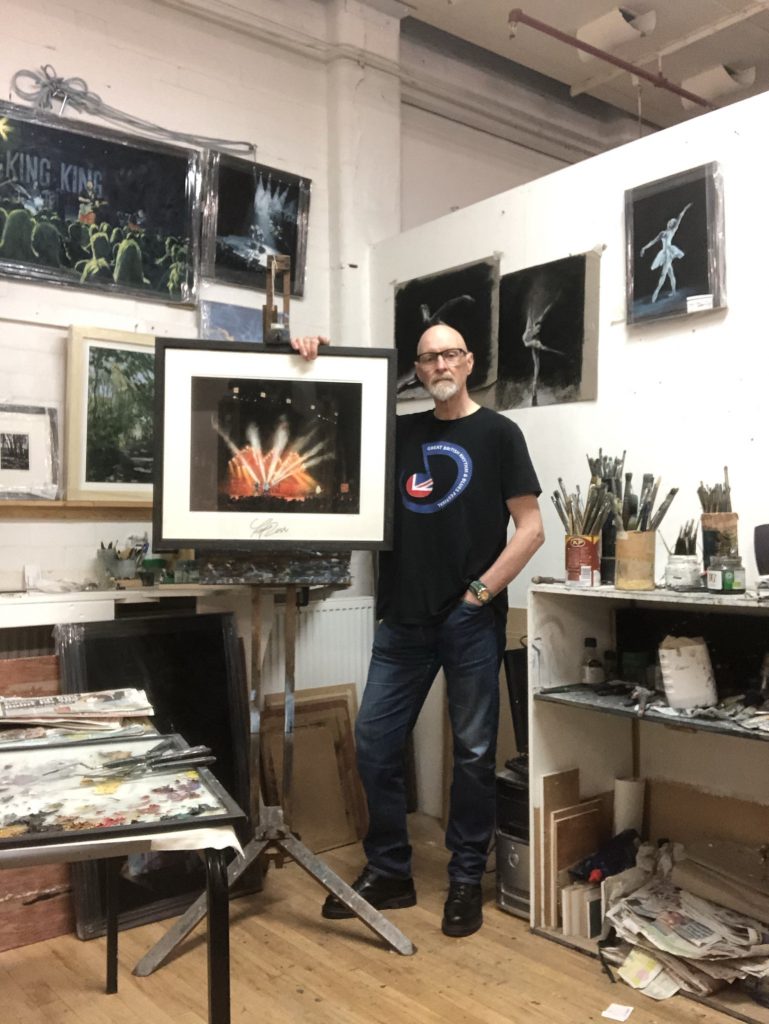 The above photographs of me in my studio show the size of the framed print.
Please note that the framed print is offered to UK residents with free delivery.
Check it out between 17th June and 27th June 2021 at:
The Biscuit Factory, Newcastle-upon-Tyne and
https://www.ebay.co.uk/usr/boltonhospice2016
Happy bidding!