Landscapes, seascapes framed
My wife, Mel, and I flew to Australia at the end of 2018 to visit our son, Jack and his partner, Teresa. We stayed for three wonderful weeks and although ostensibly this was a holiday my sketchbook was never too far away. The trip inspired three paintings which I have been endeavouring to complete before I commence my duties as "Artist-in-Residence" for the third successive year at The Great British Rhythm and Blues Festival 2019 in Colne.
Much of my work seems to involve an interest in trying to express atmospheric lighting conditions and the three "Aussie" paintings all retain this interest. Another artist once commented that my work has a sort of "narrative" content and two of the three Aussie works may well contain a narrative element. What is certain is that the three paintings prompted me to use colours that I do not usually find myself using when painting British landscapes. The light and colour that confronted me in New South Wales, Australia led me to purchase new tubes of paint and into mixing colours that I have seldom or have never used before. The flight to Australia may have been over 24 hours but the production of these three paintings has also been quite a journey in itself! Although I've worked long and hard, two of the paintings seemed to just "fall off the brush" but one caused numerous and constant subtle alterations in colour and tone..I may not have fully forgiven it yet 😉
Having finally succeeded in getting these three canvasses finished the decision is then whether to frame or not. I've recently had lengthy discussions with a couple of the other artists who, like me, rent studios at FaMAS (Falcon Mill Artists' Studios) and we have reluctantly agreed that most paintings look far better framed than unframed. Why reluctant? you ask. The expense of framing is to be endured, I'm afraid. In many ways I'm sure all artists would prefer to invest this money into new paints, canvas and brushes. However the difference is annoyingly significant…here are the "before and after" shots…
"A Gentle Goodnight From Bondi", oil on canvas..before and after framing.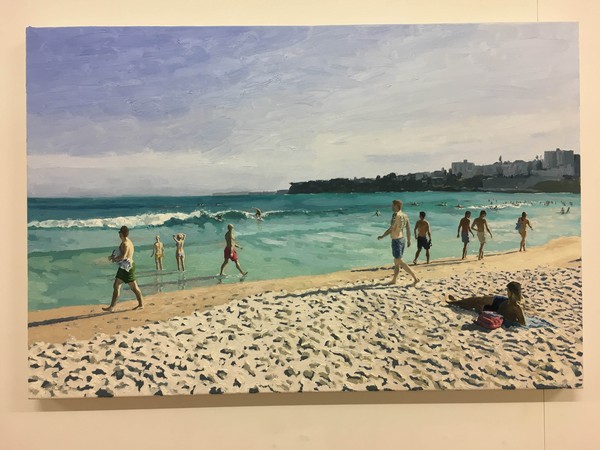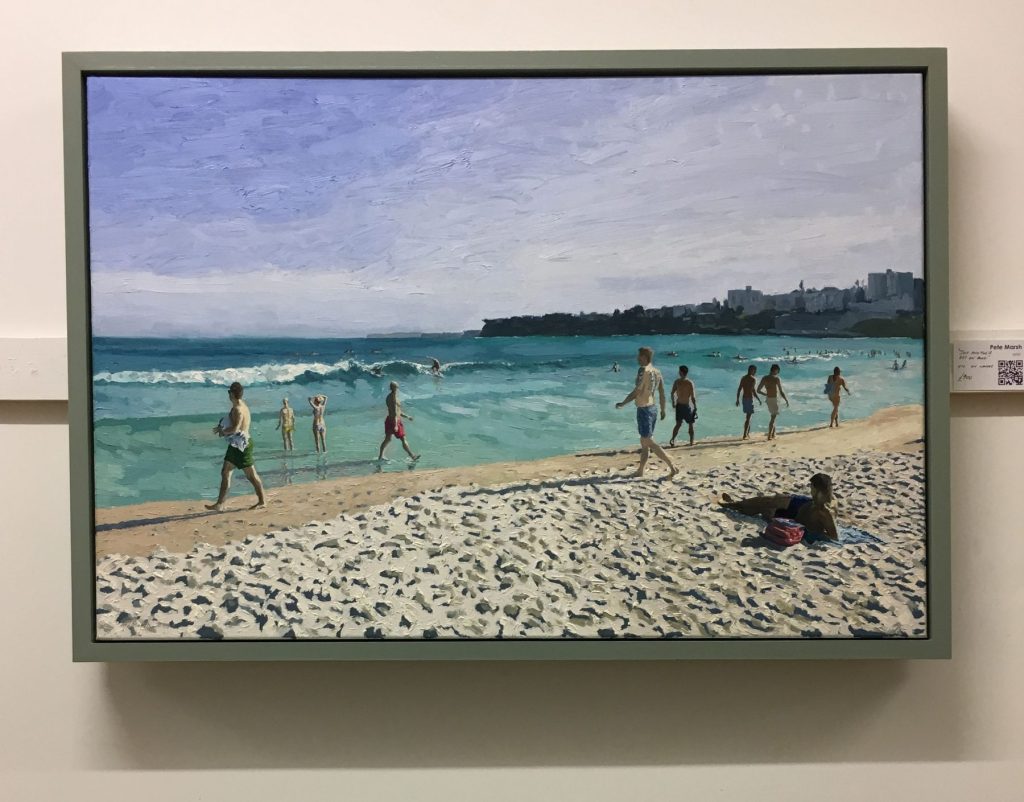 "Just Another Day On Bondi", oil on canvas, before and after framing.
"At The End Of The Day..", oil on canvas, before and after framing.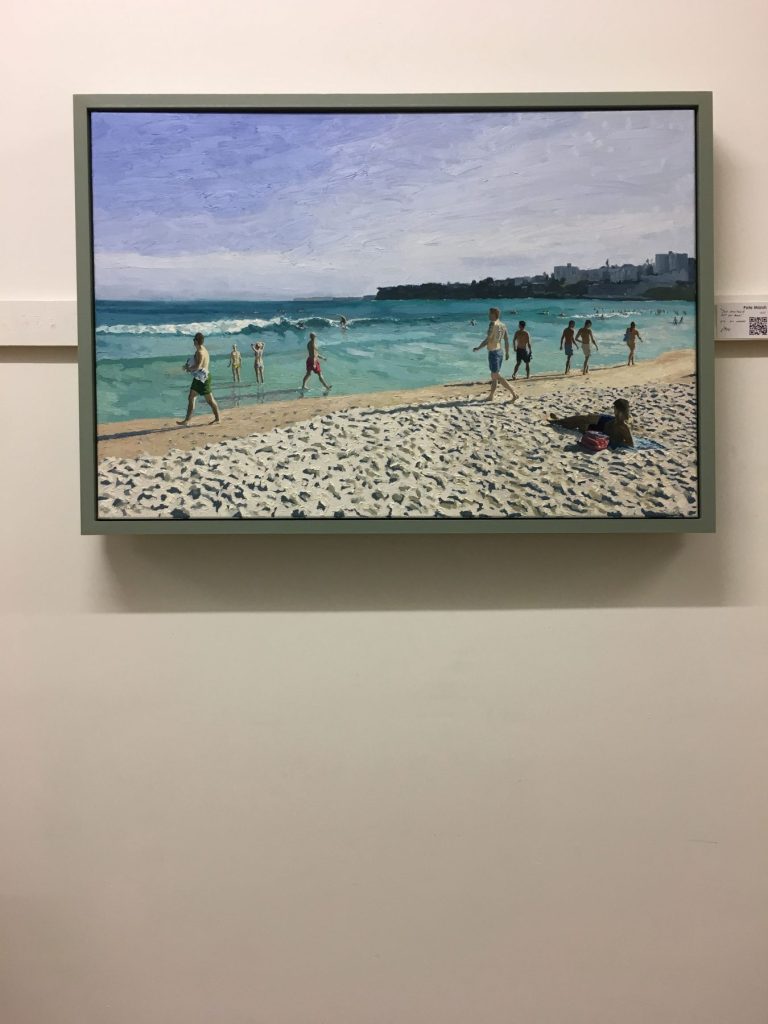 The three Aussie inspired landscapes/seascapes framed and on show at FaMAS Art Gallery.
Q. To frame or not to frame?
A. Frame!